We have been inspired by our passion for chocolate since the beginning. In 2002 our favorite chocolate company went out of business. The only way to get the chocolate we loved was to figure out how to make it. CocoBon Chocolatier was born. After spending years as a hobby chocolatier, our fonder, Dave Saidat decided to share his creations with the world. In 2007 he opened the doors and hasn't looked back since.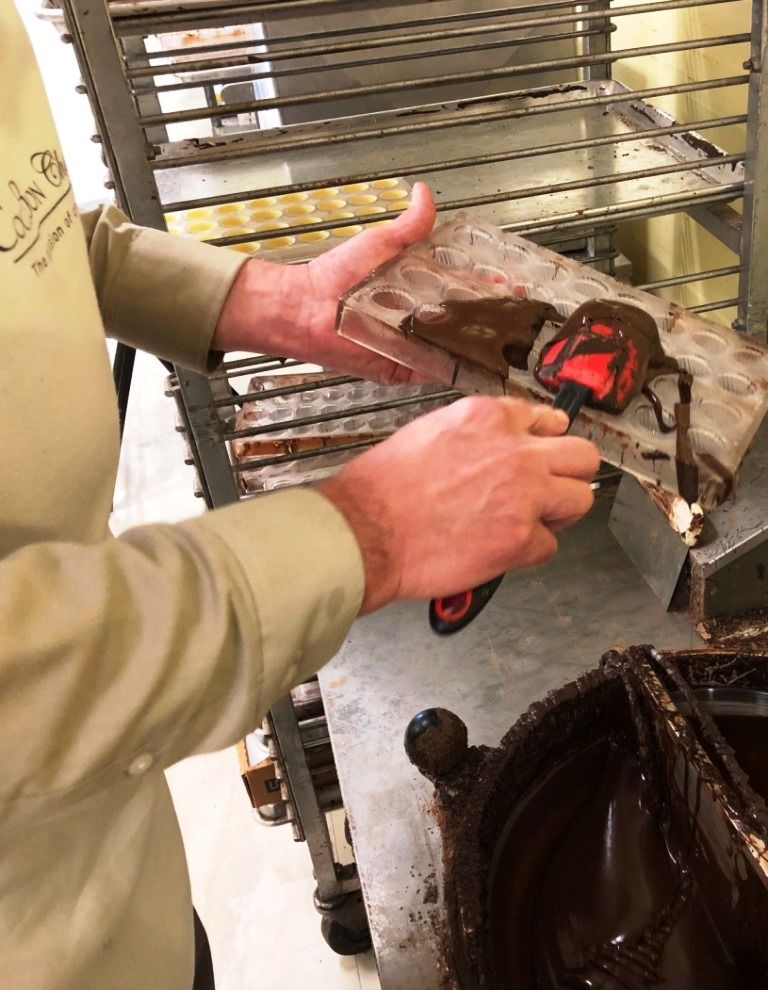 CocoBon Chocolatier confections are hand made from special recipes that bring out the best characteristics of the ingredients we use. We use only the finest products available and add no preservatives. The chocolate is smooth, creamy and oh so rich. Our hand selected nuts are toasted to perfection to develop their full flavors. The tastes are deep and distinct. This is chocolate done the old-fashioned way. The centers are silky smooth. Indulge yourself in some of the best chocolate creations you'll ever taste.
Working with local Split Creek Farm, CocoBon Chocolatier won top honors for our Double Shot Latte Truffle in 2007. After a short retail experiment, we expanded our product lines for wholesale and for the internet. In 2015 and encouragement from local fans, we decided it was time to expand our product lines in a full retail setting. This became a reality after winning the Accelerate Anderson Downtown Challenge.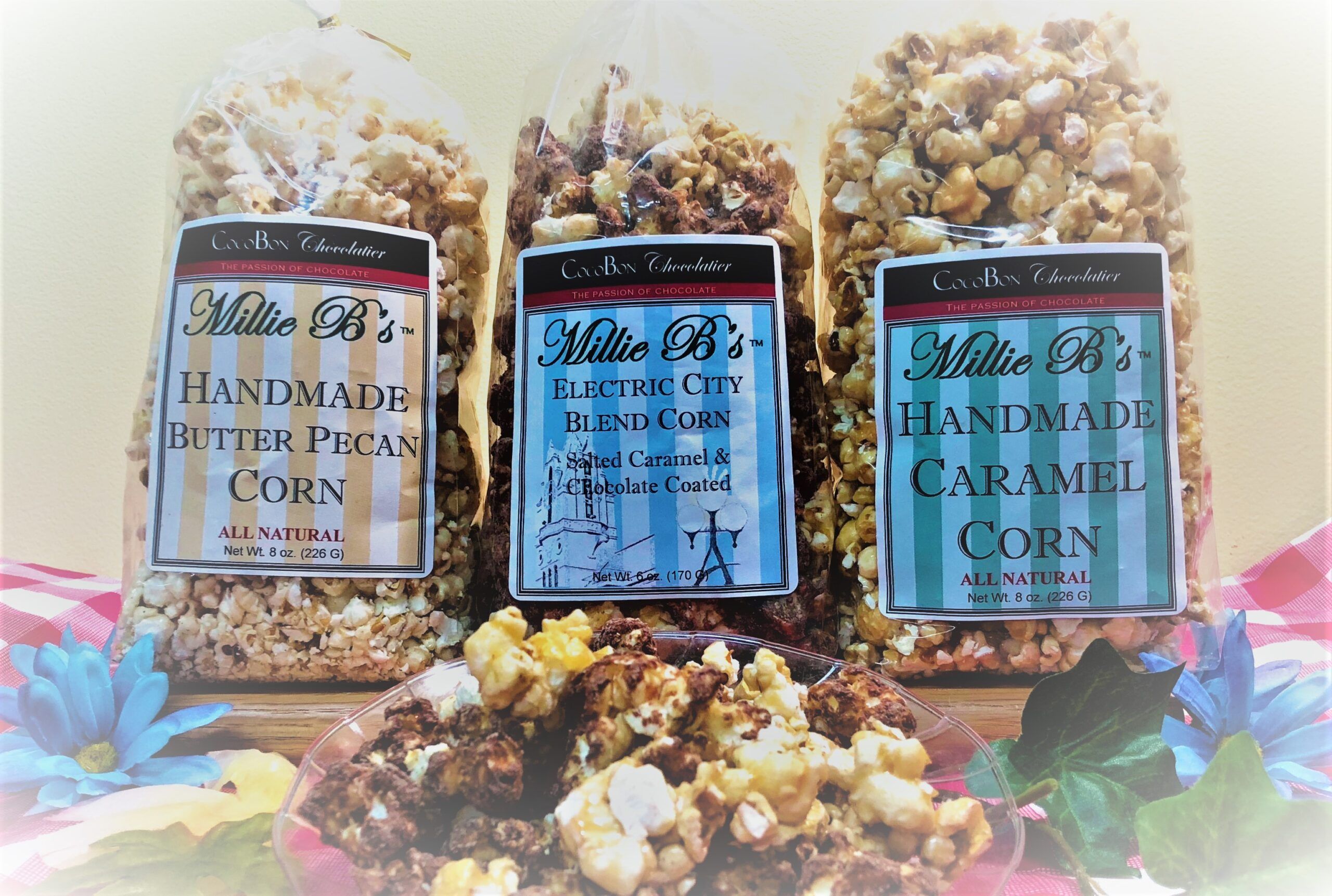 We married our interest in history with our passion for chocolate and opened our current retail operation in the heart of downtown Anderson. We now offer over 50 flavors of chocolates and truffles in our display cases and another 50+ packaged products on our shelves. This includes a line of hand made gourmet popcorn. They are all natural and use real butter and sugar with no high fructose corn syrup.